Play hangman in a video call
Enjoy playing Hangman together online in a Squiggle video call.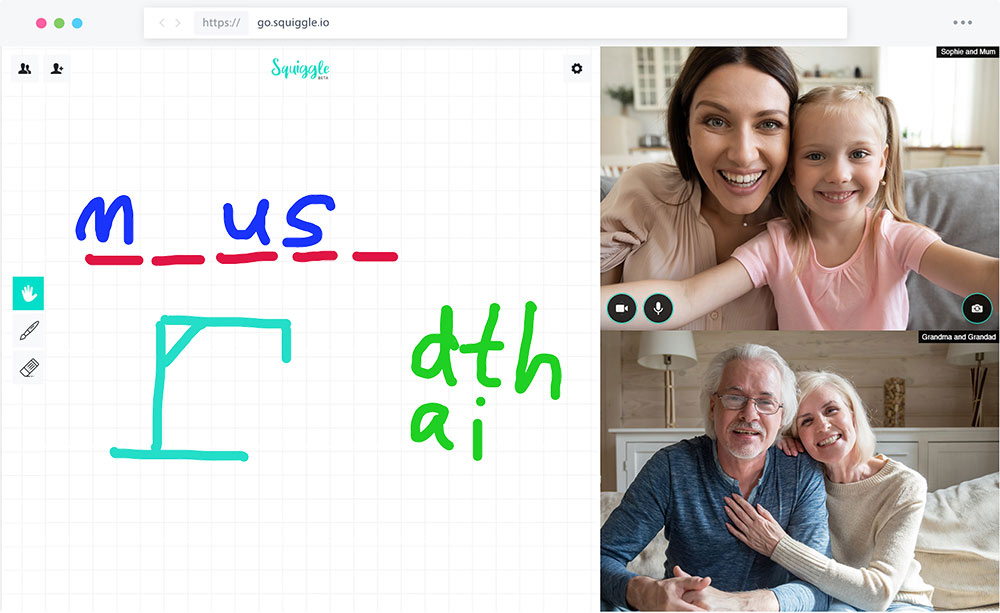 ---
---
---
Play hangman in a video call
Hangman is a classic pencil and paper guessing game for two or more players.
Great for kids who are learning to read and spell. But also enjoyed by older kids and adults alike. You can tailor it to your level.
How to play hangman
One player (Player A) thinks of a word or phrase and the others take it in turns to guess it by suggesting letters.
Player A draws lines on the canvas representing each letter of the word, for example if Player A had decided on the word mouse they would draw this:
When a letter is guessed correctly it is entered in the correct place. Let's say the guess was the letter M.
If a letter is guessed that doesn't appear in the word then Player A will draw a segment of a gallows and make a note of the incorrect letter.
The aim of the game is to guess the word before the gallows have been completed!
---
---