5 steps to keeping kids safe online
Today's kids are no strangers to spending time online, but the potential risks associated with online explorations are complex and can be a challenge to navigate, even for us adults. Here are our top five practical steps to help you keep your kids safe online.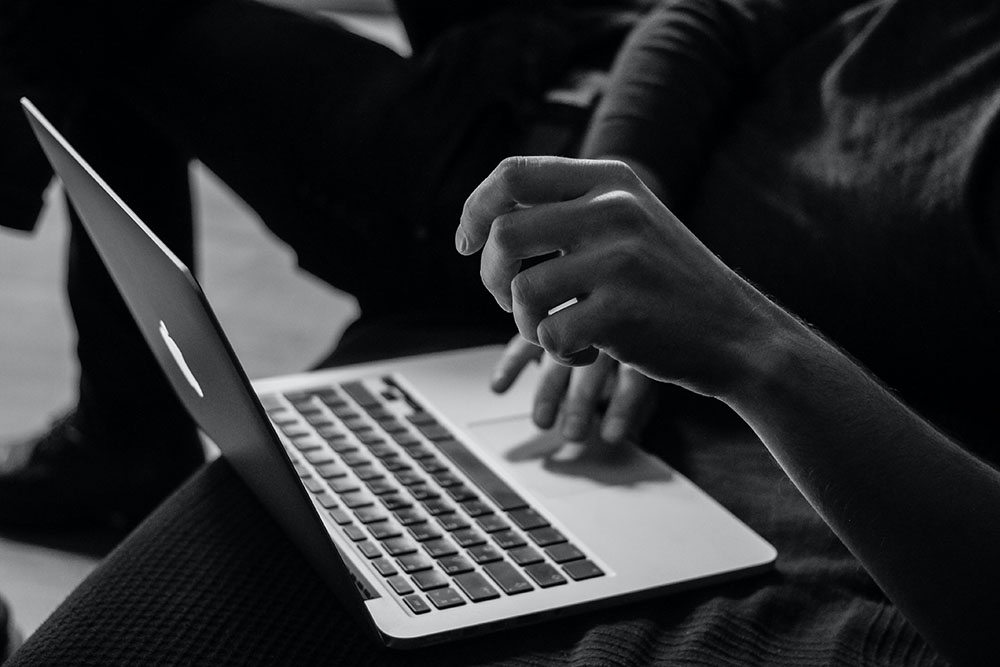 5 steps to keeping kids safe online
Today's kids are no strangers to spending time online. Whether it's searching for interesting facts for a school presentation, video calling grandparents, playing mobile games on a rainy afternoon, or watching an episode of their favorite show to relax after dinner, most children engage in online activities on a regular basis.
The potential risks associated with online explorations are complex and can be a challenge to navigate, even for us adults. That's why it's important we guide our kids and ensure appropriate protective measures are in place. Thankfully, there's a lot we can do to keep our children's online experiences safe and positive.
Here are our top five practical steps to help keep your kids safe online:
1. Have regular chats about online safety
One of the best ways to keep our children protected is to make chats about online safety a normal part of our day-to-day life. If we can offer this important information conversationally, it'll encourage kids to come to us when they have questions and worries.
A good opportunity to chat about online safety is when we're setting up a new device or considering signing up for a new service. Explore the privacy settings of a device together and explain why they matter. Point out what features make you feel confident about using a service, for example: "I'm happy that this platform uses end-to-end encryption, because it keeps our information private." Voice any reservations you have about applications, too, such as "This app doesn't seem to be verified. I think we should look for an alternative."
It's helpful if we can illustrate potential risks with real examples. Have you received a suspicious email at some point? Tell the kids how you noticed that something was off (maybe you were offered something too good to be true or the email address didn't match the supposed sender). Then describe the steps you took to stay safe (such as making sure you didn't click on any links and blocking and reporting the sender). Explain that some people try to mislead others online, but that there are red flags that can help us spot these attempts.
2. Keep an eye on their online activities
It's usually not practical to hover above our kids and supervise every minute (let alone fun for them!) they spend on a tablet or a smart phone. However, we can take steps to make it easier to monitor what they get up to online. One solution is to limit device use to a busy communal area of the home, like the kitchen or the living room, and keep bedrooms as a no-device zone.
Show active interest in your kids' online activities too to encourage them to chat to you about the videos and games they enjoy. Ask them what they like most about the shows they're watching, or join in and have a go at playing their favorite game. Remind them that you're available to help and answer questions if something isn't feeling right for them and encourage them to trust their instincts.
3. Familiarize yourself with content ratings
The internet gives us access to a mindboggling variety of apps, games, shows and movies. While we can restrict them accessing mature content, it's also a good idea to learn more about the common rating systems and what they mean.
For movies, look out for the ratings provided by the Classification and Rating Administration (CARA) in the US and the British Board of Film Classification (BBFC) in the UK. For games, refer to the ratings provided by Entertainment Software Rating Board (ESRB) in the US and the Pan-European Game Information (PEGI) in Europe. Check out the content descriptions as well as the suggested age limits to decide what you're happy to allow your kids to watch and play. Be prepared to explain to them that different families may have different opinions about what's suitable, if your decision is met with "but all my friends are watching it" protestations.
Check also what communication features are available before letting the kids download any new games or apps. Is there an in-app private messaging system or a group chat function? Can these communication features be disabled? Consider carefully whether you want to let your kids use services that allow strangers to contact them – or supervise their use more closely.
4. Make use of parental controls and privacy settings
Using parental controls is another valuable tool in your family's online safety toolkit. You can use restrictions for internet browsers, devices, streaming platforms, online services and app stores to lessen the chances of your kids coming across inappropriate or upsetting content.
Check if parental control software is included with your home broadband package. If there are no controls (or they're inadequate), you can set restrictions for specific internet browsers and search engines instead. For example, Google's Safe Search Filters will block any inappropriate adult content. Remember to check settings for mobile networks too if your kids use smart phones.
Check that all tablets, mobile phones and gaming consoles the kids have access to are set up with their safety in mind. For example, consider reviewing location sharing settings, setting up filters to hide games above a certain rating, and making password confirmation a requirement for new app downloads.
On apps and online platforms, familiarize yourself with any inbuilt tools that make their use safer. For example, Squiggle users can lock their squiggle call, evict any user from a session, and verify that a joining user is located where they're expected to be.
If you're not sure where to start, visit the websites of the tech companies and online platforms – most will provide instructions for setting up parental controls.
5. Teach children to be careful with personal information
It's crucial that we teach our kids how important it is to keep our personal information safe. This begins with understanding what personal information is. Ask your kids what examples they can think of. Did they mention name, address, phone number, birthday, school, passwords? What about images and videos? These can contain personal information too, such as a school's logo on a school uniform.
While sharing information online is incredibly easy, erasing it afterwards may be almost impossible since other people can copy files, take screenshots and share these without our permission. Have a conversation about the potential risks of sharing too much, and how we can be sensible and careful with our information, for example, by sharing photos and videos only privately with people we know and trust. We shouldn't give our passwords to others, even if it's an online friend who promises to help us progress in a game. And we wouldn't give a stranger on the street our address, so we shouldn't give it to a stranger online either.
Finally, some families decide to write a Family Agreement to remind everyone of house rules for internet use. These rules could include asking for permission before downloading an app, not sharing any private information online, and talking to a parent about any worries and concerns.
Further reading
Visit the following websites for more resources and information about keeping kids safe online:
Internet Matters

Childnet:

NSPCC

UK Safer Internet Centre
---
If you liked this post and want more inspiration, tips and updates from Squiggle just hit 'Like' on our Squiggle Facebook page and follow us on Twitter and Instagram. You can also sign up to our regular newsletter in the footer below.
---
Photo by Sergey Zolkin on Unsplash